Do you remember when I began teaching practitioners the importance of a six treatment series? I came up with my "magical" number of six because, at the time, six was typical. When treating a patient with a difficult condition, I've found that a series of visits is most effective. It gives me time to work through the many layers of imbalances contributing to the patient's chief complaint. It also gives me a chance to use multiple modalities as I unravel the many layers throughout the patient's body.
Here's an example of a case study from May of 2016 that took a series to get good results. "The Stubborn Graph: A Case Study".
Something has changed since then…
The graph is obviously changing faster. What I did in 2016 was good, but what I am doing now is obviously better.
My basic approach to treatment is still the same.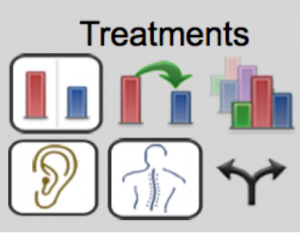 Goal #1: Treat the root by balancing the graph. There are several recommended approaches to choose from in AcuGraph. Over the years my focus has been to use the Basic Treatment, the Ear Treatment or the Back Shu treatment to balance the graph.
Goal #2: After inserting needles to balance the graph, I immediately add needles which focus on the branch treatment, aka chief complaint. If the pain is tendinomuscular, then I treat tendinomuscular. Whatever the chief complaint, digestive, anxiety, hemorrhoids, sore throat, weight loss, etc., I treat accordingly.
NOTE: How you choose to treat Goal #2 all depends on your specialty. Acupuncture, auriculotherapy, chiropractic, herbs, etc. I don' have one approach. It all depends on the needs of the patient, which can vary from treatment to treatment. 
Here are TWO Things I am Doing Differently:
#1: The Divergent Treatment
Have you ever clicked on "The Divergent Treatment" box? If you don't understand the philosophies within "The Divergent Treatment Box"  it can be a little intimidating. In fact, in the past, when practitioners would ask me about that box my answer went something like this:
"That's called the divergent treatment. It has something to do with the divergent channels, and using positive and negative polarities to treat. No one really uses it, but it's there for a few people who have brains that think that way."
That was a wise and ingenious answer, right?
Well, the TRUTH is, I didn't understand it, therefore I never used it. Last year I had the opportunity to learn about this treatment from Dr. Jake Fratkin. It's a system that he had learned many years back, long before AcuGraph even existed. He was fascinated with the treatment approach, but because it involved doing a mathematical equation in order to come up with a treatment plan for the patients, which was too time consuming, he just tucked that knowledge away into the back of his mind and moved on to easier approaches to treatment.
Years later, Jake was playing around in AcuGraph and found this little gem. He got really excited because it was the exact complicated theory he had learned earlier, but the mathematical equation was already done. Jake began using it, and he got great results. He taught a class on it, which I attended and the rest is history.
This treatment is AMAZING! It changed everything in my clinic. Graphs are changing faster. Patients are getting better faster. Wellness patients are coming in with less symptoms and better graphs one month later. And it has brought a whole new level of excitement to my day-to-day treatment plans.
Some basic information about the divergent treatment:
Treatment is deep and powerful.
The root treatment takes about 10 minutes.
You use a LOT less needles for treatment.
Patients feel movement of qi and a deeper relaxation during their session.
This treatment is perfect for graphs that are really messy, autoimmune disorders, and chief complaints that are tied to underlying emotional issues.
I know you want to learn more. This is an advanced practitioner level of treatment. There isn't a simple explanation on how to use the divergent channel treatment that I can explain in one blog post; but luckily we have created resources for you to dive in deeper! Here they are:
——————————————————————————
1. Webinar: Patients are Getting Better Faster,

Part 1 and 2
This is a two-part webinar series. I've already given the first part. Part 2 will be on Wednesday, November 8th. We've heard nothing but great feedback from practitioners who are beginning to use the divergent treatment on their patients.
If you haven't had the chance to watch part 1 of the webinar, be sure and do that soon! You'll want to be familiar with part 1 before you watch part 2. The information I give in part 1 will help you be prepared for what I teach next month.
Click here to register for part 2>>
NOTE: Part 2 is going to include a FAQ portion, so make sure you watch part 1 and get your questions to me so I can address them in the next webinar. Part 2 will also include a video of exactly how I am using ion pumping cords in my clinic.
——————————————————————————
2. CEU's: 2017 AcuGraph Technology Symposium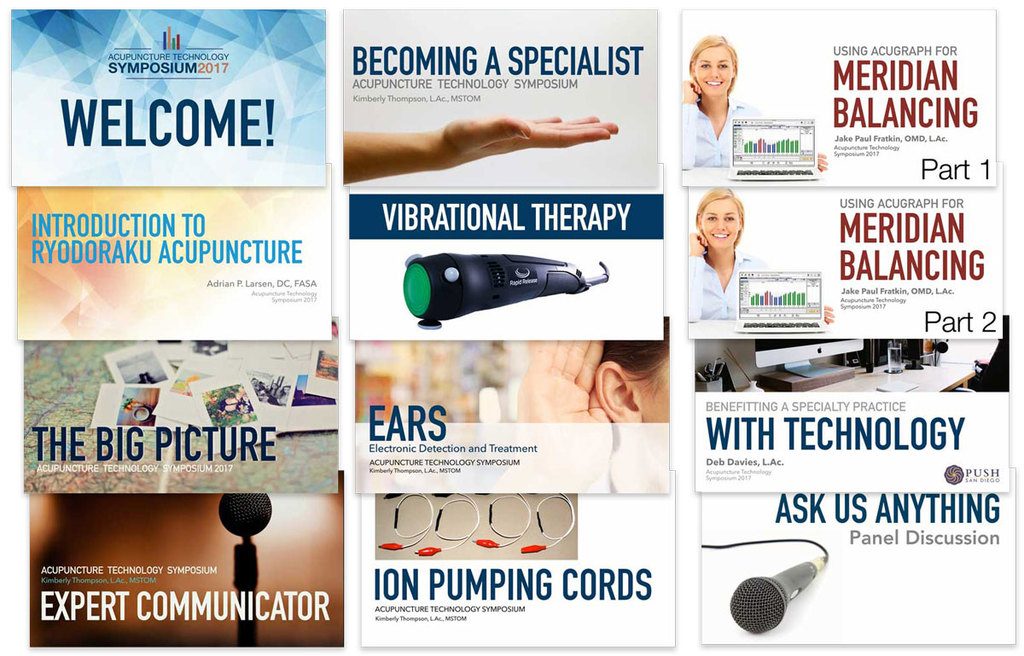 Jake Fratkin and I taught about the divergent treatment at the first-ever Acupuncture Technology Symposium earlier this year. The symposium recordings are now all available! You can purchase individual modules, purchase a package with all of the recordings, or get set up with AcuGraph Enterprise, which includes the entire Acupuncture Technology Symposium, plus other recorded advanced training events for CEU credit.
The full Acupuncture Technology Symposium includes 19 CEU/PDA credits from California, Florida, and NCCAOM.
Click here to purchase the recordings>>
Click here for more info about AcuGraph Enterprise>>
NOTE: If you are not currently an Enterprise Plan practitioner, you can upgrade to Enterprise at any time, even if you just renewed at a lower plan. It's totally worth it because, like I said, Enterprise users get the "All-access Training Pass" that includes the entire 2017 Acupuncture Technology Symposium, and three other advanced online seminars. 
——————————————————————————
#2: The Tendinomuscular

Treatment

 
In addition to using the divergent treatment, I am putting an emphasis on "Chronic Qi and Blood Stagnation."
Remember how AcuGraph 5 allows you to look at the main channel, the muscular channel and the internal channels?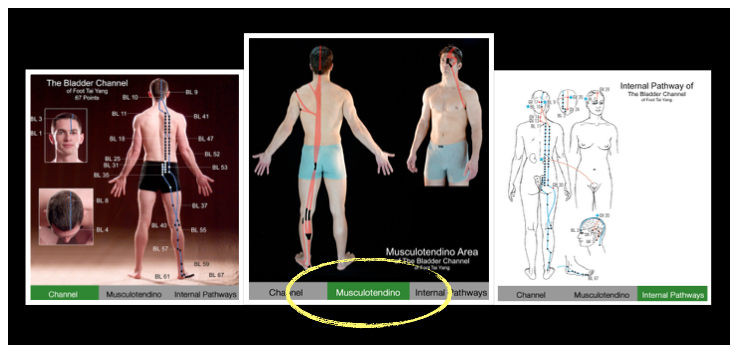 As noted above, I always balance the graph and focus on the chief complaint on every visit. Another thing I do is palpate for qi and blood stagnation in tendinomuscular channel pathways and treat what I find. I have found that treatment of tendinomuscular channel pathways, in conjunction with my typical treatments, helps the patient get better, faster.
As you know, my background was in massage therapy before I switched to acupuncture. There are many approaches to treating tendinomuscular channel stagnation–needling, massage, herbs for blood stagnation, etc.
My NEWEST approach for Chronic Qi and Blood Stagnation in the tendinomuscular channel pathways is the use of the Rapid Release Technology, a vibrational therapy device. I could go on and on and on about vibrational therapy. It works amazingly well. Because I've gotten such good results since I started using the Rapid Release, I wrote an entire book about using the Rapid Release and vibrational therapy to move blood and stop pain.  
Here's a free, in-depth webinar about how I use vibrational therapy; it's called How to be Great at Stopping Pain. I taught about vibrational therapy at the 2017 Acupuncture Technology Symposium as well. I dedicated an entire presentation of mine to this new, exciting treatment method!
If you want to learn more about vibrational therapy than the webinar teaches, get access to the Acupuncture Technology Symposium, specifically Module 3: Non-needle Acupuncture and Vibrational Therapy.
Conclusion
As you can see, there has been a lot of change in my treatment strategies. The results have been amazing!
One last thought…
I'll bet some of you are wondering if it's worth it to have your patients get better in fewer visits. You would think I'm making less money because I'm getting great results in three visits instead of six, but let me tell you the TRUTH. I'm doing better than ever. I have a waiting list of three or more weeks, and I get patient referrals on a weekly basis.
Upcoming Webinar: Patients are Getting Better, Faster Part 2
Part 2 will be on Wednesday, November 8th, 2017, at 12:00 PM MT. Like I said above, if you haven't watched part 1 of the webinar, be sure and do that soon so you're ready for part 2 in a couple weeks! Click on the links below to watch the recording of part 1 or register for part 2!
Click here to register for part 2>>
Until Then,
Kimberly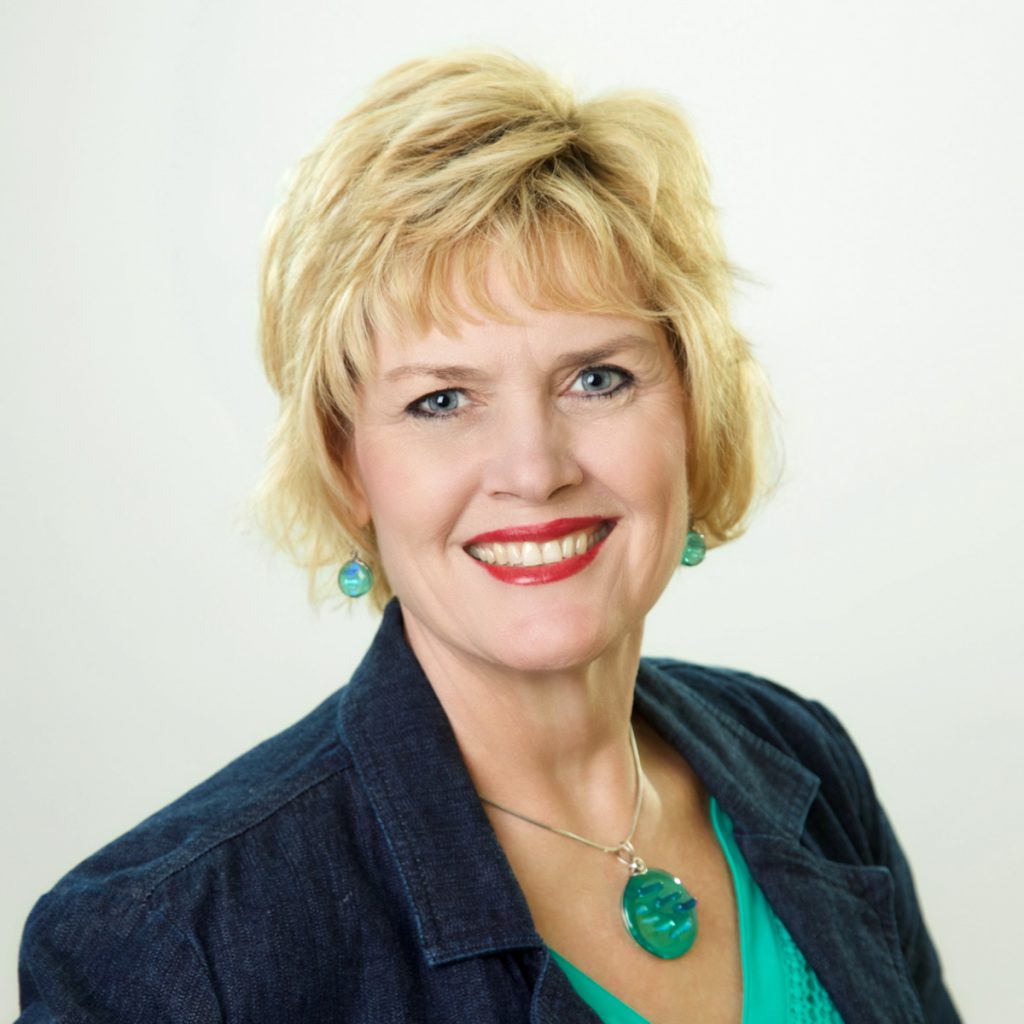 PS: Don't forget that my next webinar is going to include FAQ's about the ion pumping cords. Watch Part 1 now and get your questions to me ASAP!
Comments
comments