Clinical Applications of
AcuGraph® Meridian Diagnostics
Taught by Master Acupuncturist and Herbalist
Dr. Jake Paul Fratkin, OMD, L.Ac.
If you
insist
on treatments that get real results…
If you're
frustrated
when some patients respond and some don't…
If you
yearn
to take your acupuncture abilities to a higher level…
If you
can't stand
losing patients after one or two treatments…
and most importantly,

If you want to get the most out of your AcuGraph investment…

This may well be the most important seminar training you ever take.
In this 12-hour, live-recorded training, Dr. Fratkin draws from his 30+ years of clinical experience as he shows you:


The

correct

way to integrate TCM principles with AcuGraph findings




The

most effective

treatment order for multiple graph patterns




The Japanese

secret solution

to the Root/Branch dichotomy




The BEST method to bring healing Qi to your hands—and use it to influence the patient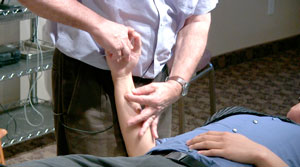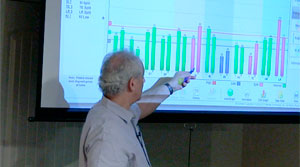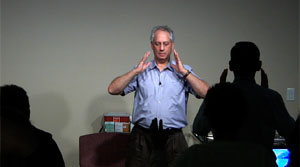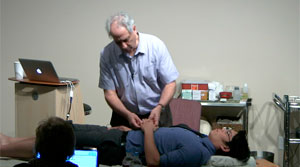 This seminar will take your acupuncture understanding to
a whole
new
level
while providing you the tools and techniques to harness the full power of your AcuGraph investment. Other topics covered include the following:


Meridian Sequence Qi Gong




Clinical Applications of AcuGraph treatment options




Additional Treatments using AcuGraph Findings




Practitioner O-ring muscle testing for Point Selection




Logical Selection of Points by Function




Dr. Fratkin's Back Treatment for Structural Integration
And best of all, you'll have a rare,
front-row
seat
to observe Dr. Fratkin treating the following cases (and more you won't see anywhere else.)


Tipped Uterus




Ileocecal valve (open or closed)




Hiatal hernia




Scar interferences




TaiJi Yin/Yang Structural Release Protocol


In short, this is THE seminar all AcuGraph users need.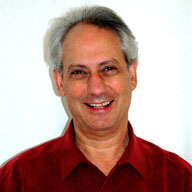 Jake Paul Fratkin, OMD, L.Ac. trained in Korean and Japanese meridian therapy acupuncture since 1975, and Chinese herbal medicine since 1982.
Dr. Fratkin is the author of
Chinese Herbal Patent Medicines, The Clinical Desk Reference
, a compendium of 1250 Chinese herbal products available in the United States.
He is the recipient of ACUPUNCTURIST OF THE YEAR, 1999, by the AAAOM and TEACHER OF THE YEAR, 2006, American Association of Teachers of Acupuncture and Oriental Medicine (AATAOM).
Dr. Fratkin lives and practices in Boulder, Colorado. Visit his website at
DrJakeFratkin.com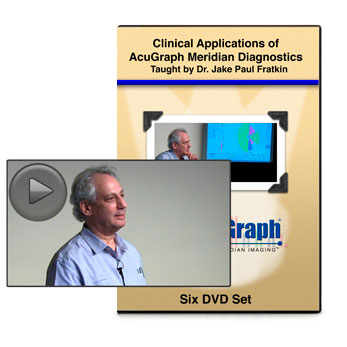 More than 11 Hours of Video Footage
Separated into 6 Online Modules
12 Hours of CE Credit Available
Instantly Available
Access from
ANYWHERE
,
ANYTIME
!

More than 11 Hours of Video Footage
Separated into 6 DVDs
12 Hours of CE Credit Available
Watch on your DVD player or Computer
No need to download large video files!

Approved for 12 PDA Points
from the NCCAOM.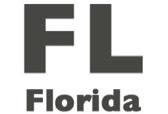 Approved for 12 CE Credits
CE Broker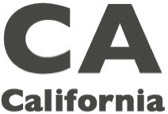 Approved for 12 CE Credits
State of California Acupuncture Board