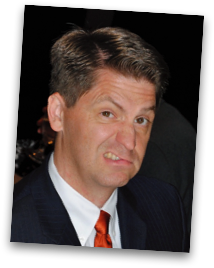 I Sweat it. You Get it.


Imagine how you would feel if you were preparing to teach a class and you found out your most respected mentor would be attending to listen to you teach.

Now imagine not just a class, but an entire weekend on the very subject your mentor taught you years ago when you first started in acupuncture. Would you be nervous?

How would you prepare? Would you be thorough? Would you spend days making sure your information and presentations were top-notch? Would you do your best to make your mentor proud?

This "hypothetical" scenario became my reality when I found out my long-time meridian graphing mentor, Dr. Dennis Baker, would be attending my Digital Meridian Analysis 2-day seminar.

And just to make matters worse, this was the weekend we brought in the video crew to film the whole seminar. Talk about pressure!

Now for the good news.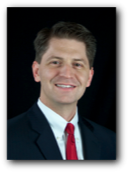 All that pressure made me work even harder to prepare and deliver the best seminar possible. And if the response of the class is any indication, it went really well.

Of course, the video crew did an excellent job of capturing everything, and now after several months of careful editing, we've distilled it all down to a powerful distance-learning experience to help you get the most out of your AcuGraph investment.
9.7 / 10


Nine point seven out of 10. That's the average rating attendees gave our Digital Meridian Analysis for Better Acupuncture Results course.

But of course you know the numbers never tell the whole story. The real significance of any training course is found in the ways it helps attendees meet their real-world needs.

Here are some of their comments:


I'm far better prepared to use my AcuGraph and I trust it more.

I believe I can market AcuGraph now and get more patients in the future. Thank You!

This will make my Report of Findings easier.

I'm excited to implement what I've learned. I love AcuGraph!

Excellent visual aids and descriptions.

[I learned] things I didn't know the software could do!

Took the overall understanding of AcuGraph's underpinnings and potential to a much deeper level.

You are the BEST on every level. Great presentation, passion, explanations, listening to practitioner concerns.

These new tools will inject life into my practice.




I thought about telling you all about the great benefits of the Digital Meridian Analysis course; how you could practice with greater confidence, diagnose with more certainty, impress and attract more patients, and enhance your clinical results...

I thought of writing lots of impressive statistics and analysis of how you can practice more efficiently and get more done in less time with AcuGraph...


But I'm not going to...


I think the users above tell the story far better than I can. So I'll share just 2 more figures:


Get 27 PDA Points

Save $189.00


For a limited time, you can get the complete Digital Meridian Analysis course on DVD or download, including up to 27 PDA points, while saving a ton of money.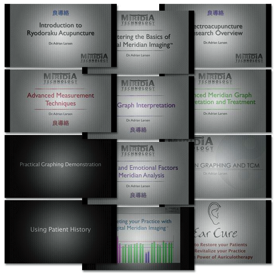 12 Powerful Modules for Better Acupuncture Success: